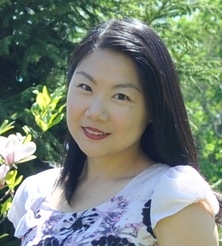 About Us
Rosewood Educational Consulting was founded by Jean Li, a graduate of Wharton Business School. She has successfully helped her students from across the globe gain acceptance into Ivy League and top tier colleges as well as boarding and day schools. In addition, she has established a mentorship program advising international students studying in the United States to ensure their continued success in both school and future career development.

Prior to Rosewood Educational Consulting, Jean worked as Director in the Investment Banking division of Citigroup in New York City with a focus on mergers and acquisitions and IPOs. In addition, she previously worked as an Associate at JP Morgan and as a Senior Auditor at Arthur Andersen. Jean holds a MBA from the Wharton School at the University of Pennsylvania and a Bachelor of Science with Highest Honors from Rutgers College, the State University of New Jersey. She received merit scholarships while attending Rutgers College.

Jean has a strong international perspective. Born and raised in Shanghai, China, Jean attended high school in New Jersey. She has lived and worked in the United States, China, Hong Kong, Singapore, Japan, South Korea, India, Argentina and Brazil. She currently lives in NJ. She devotes her spare time to charity work. She serves as CFO in Care for Young Girls in China, a nonprofit organization that provides under-privileged girls in China with financial support and assists these children in discovering and developing their potential.


---